Dominican Pulitzer pleads for more help for Puerto Rico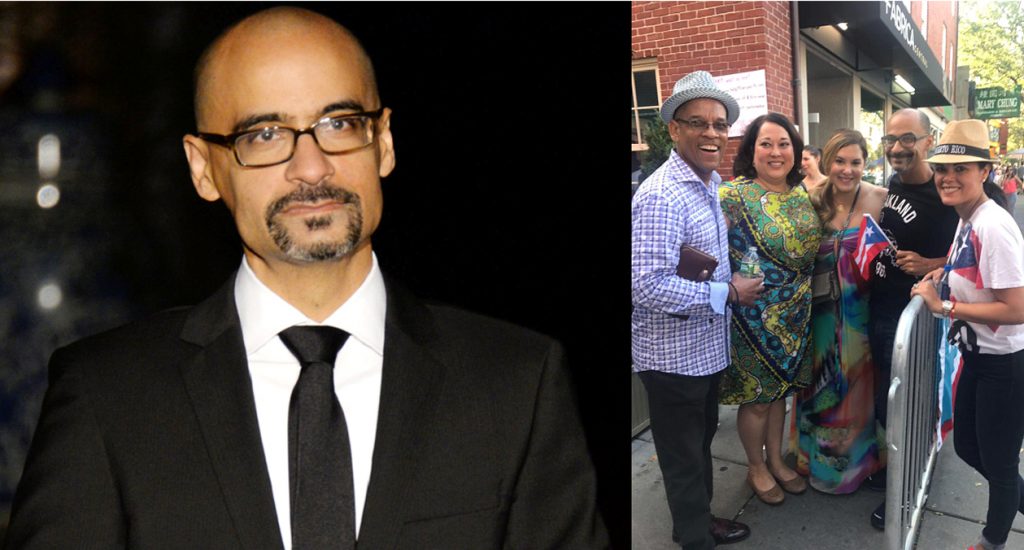 Junot Diaz with group outside the restaurant. Photo courtesy of elnuevodiario.com.do
New York.- Dominican Pulitzer Prize winner Junot Díaz, on Friday urged US president Donald Trump and the international community to increase assistance for Puerto Rico, warning that "somehow, the island is broken."
Diaz, one of the few Latinos to win a Pulitzer for literature, spoke at an event held at the restaurant "The Central Factory" in Cambridge, Mass., which raised aid and funds for Puerto Rico.
The author of the novel 'The Brief and Wonderful Life of Oscar Wao' is one of the most prominent professors at the Massachusetts Institute of Technology (MIT).
"The love we have had for Puerto Rico is, in a way, our guide, but it will not be enough," Díaz said.
"I don't think I need to show them the situation facing the Puerto Rican nation. It is horrible beyond all we have seen in 500 years, everything we have seen in memory," the author said.