Soldiers at border arrest over 300 foreigners with fake IDs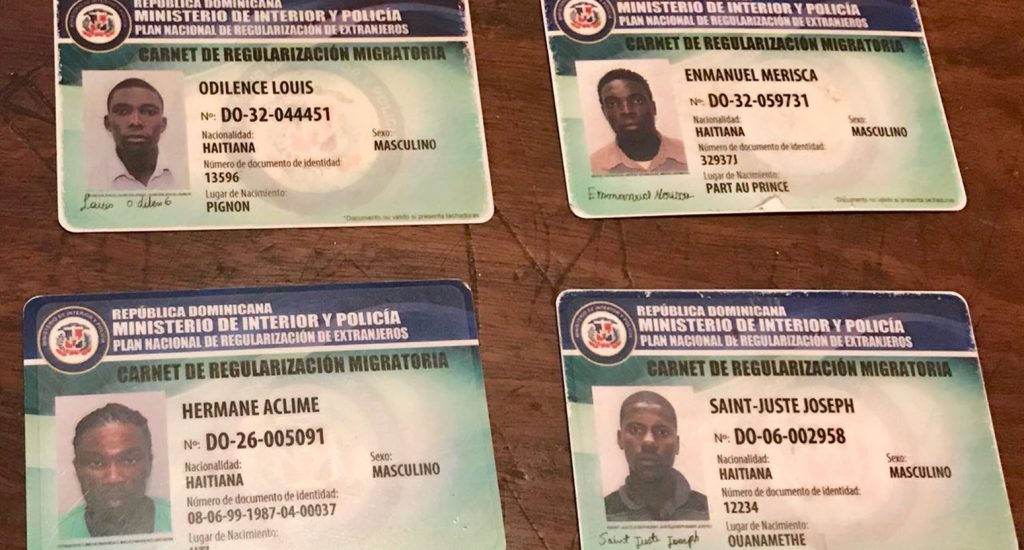 Santo Domingo.- The Defense Ministry on Tues. said Army soldiers detained more than 300 foreigners along the border with fake documents, as part of Operation Shield.
It said the Army has reinforced patrols to support the Immigration agency, to detain people who use forged documents or of other foreigners, including Dominican IDs.
It said the Army patrols have significantly reduced transnational drug trafficking, contraband, car thefts, deforestation and illegal migration of Haitians and other nationalities.
The most recent case occurred at the checkpoint Las Caobas, where a bus driven by Willi A. Pineda, carried five foreigners caught with IDs that weren't theirs and for which they paid him as much as 4,000 pesos.
According to the detainees, the IDs were delivered to bus stops in northwestern Dajabón province.