TV hosts who revealed 'dead' convict is alive get death threats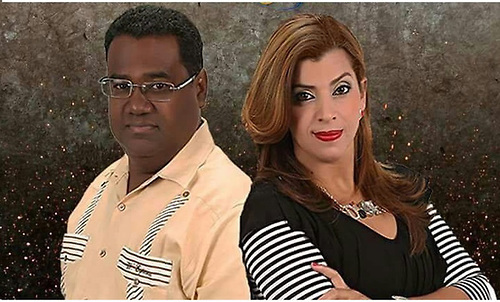 Washington Espino, Kirsy Mena. Photo courtesy of acento.com.do
San Francisco DM, Dominican Republic.- Two TV investigative journalism program hosts of the central city on Wed. denounced having received death threats after they revealed murder convict Pedro Alejandro Castillo (Quirinito), had faked his death.
Kirsy Mena and her husband, Washington Espino, producers of the program Cronica (chronicle) said they received a phone call from an unknown number, threatening their lives for airing the story.
Espino said the call came just minutes after having posted information on Facebook from the Office of the Prosecutor, announcing that "Quirinito" is alive.
He said the man who made the phone call blames his program for the scandal and threatened to "tear your head off," both his and his wife's, and any reporter who repeats the report.