Arrival of Dominican storm victims increases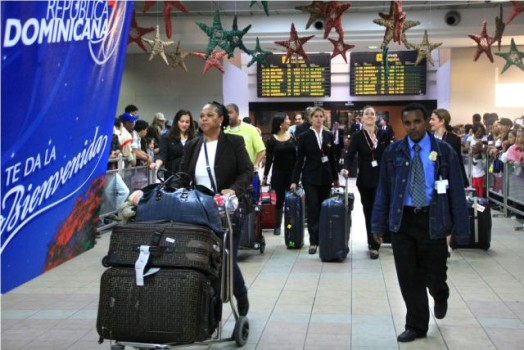 File photo
Santo Domingo.- The number of Dominicans arriving from the various Caribbean islands hit by hurricanes Irma and Maria is still considerably increasing.
Most of the Dominicans are arriving from Saint Martin, Dominica, Tortola and Puerto Rico, where there are still tens of thousands of Dominicans who lost al their belongings from the two powerful storms.
Once they arrive at Las Americas Airport, many of the locals, especially women of different ages "thank God" they're alive despite having lost it all.
"I am here in my country, thank God that although I arrive empty handed, I have life and faith to continue fighting for my family," said Diego Mendoza, who arrived from Saint Martin via Puerto Rico.
He said there are hundreds of Dominicans in Saint Martin who want to return "in any manner," many of them living in dire straits, begging for help from the government headed by Danilo Medina. "The situation of our brothers is painful, they are men, women and children who are suffering calamities because they were left without anything, after the passage of the hurricanes Irma and Maria, by Saint Martin and other islands."