After weeks of piles, trash collection back to normal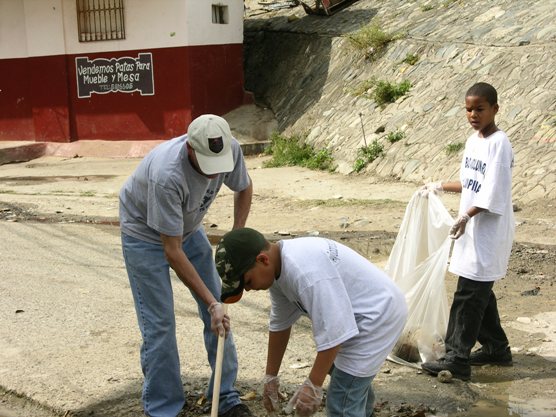 File photp pf boys in cleanup
Santo Domingo.-  To deal with the piles of trash which had chocked the capital during the past two weeks, National District mayor David Collado equipped with shovels not only the crews, but also their supervisors.
"This is a demonstration that we declare war on garbage," said city council employee Donato Jimenez, while collecting a pile of garbage from a median in the northern part of the capital.
Last week Santo Domingo's trash collection system collapsed as the result of a contract dispute over the landfill, prompting Collado to declare four days of intense cleanup since Thursday and ensured that it would be resolved by yesterday Sunday.