Defense, Antinarcotics add K9 units at border provinces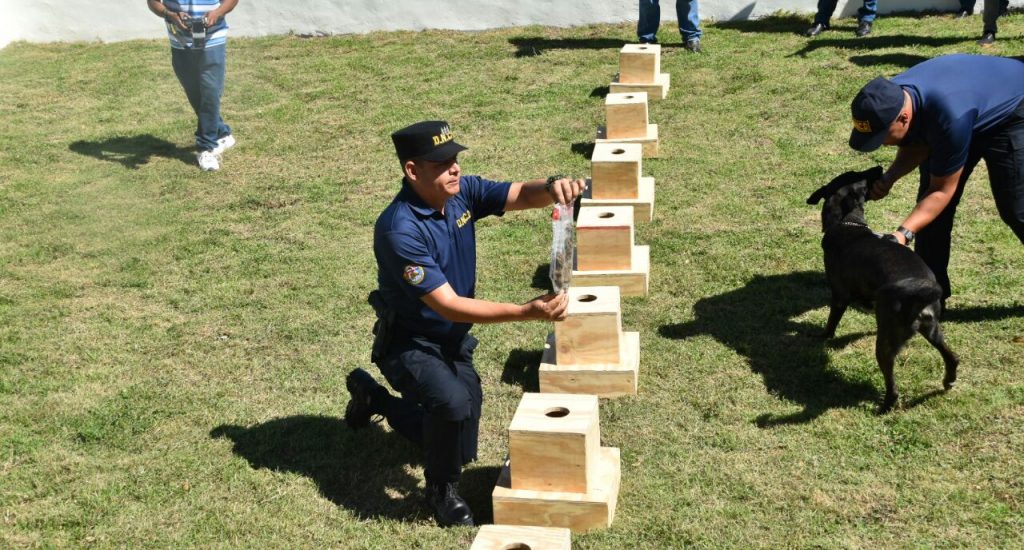 Elías Piña, Dominican Republic.- To continue to strengthen and expand the mechanisms to detect narcotic substances and paper money, Antinarcotics (DNCD) and the European Union (EU) announced the deployment of two Canine Units (K9) in Elías Piña and Independencia provinces (west).
The units were installed in four containers with cages for the dogs and barracks and administrative offices.
The DNCD coordinates the project which is part of the CARIFORUM Crime and Security Cooperation Program under the 10th European Development Fund.
The new K9s join other units operating in ports and airports, borders and the entire territory, as part of the war on drug trafficking, organized crime and money laundering.
Defense minister Rubén Paulino and DNCD president Edmundo Félix headed ribbon-cutting on the facilities that will house the K9s.