Investigators question 13 for 'dead' murderer's escape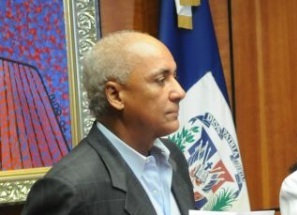 B. Sanchez
Santo Domingo.- The Justice Ministry has questioned 13 people in  connection with the escape of convicted murderer Pedro Alejandro Castillo (Quirinito), his faked death, and the change from serving 20 years in prison for house arrest.
Deputy Justice minister Bolivar Sánchez leads the interrogations of   San Francisco Appellate Court prosecutors Felipe Restituyo and José Calasanz, both suspended; Penitentiary System supervisor, Franklin Ortega, and the medical examiner Orlando Herrera.
Also, 'Quirinito's father, Rafael Castillo; his wife Yenifer Domínguez, oncologists César Augusto Núñez, Ángel Garabot, Nixara Rodríguez, Federico Núñez, José Reyes and the lawyers Ivanna Rodríguez and Rocío Reyes.