Dominicans are the US' 4th biggest immigrant group: Efe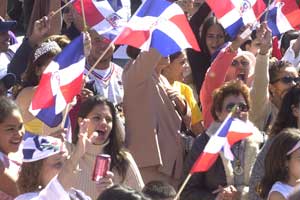 Los Angeles.- The United States immigrant population, including legal and undocumented residents, reached a record 43.7 million in 2016, with Mexico as the main source of the country's new inhabitants, according to a report presented by the Center for Immigration Studies (CIS), Efe reports.
The conservative center's analysis shows that one in eight US residents is an immigrant, "the highest percentage of the last 106 years."
By comparison, in 1980, one in every 16 residents was an immigrant, according to a report by CIS analysts Steven Camarota and Karen Zeigler.
Between 2010 and 2016, 8.1 million immigrants arrived in the United States, compared with about 300,000 who annually left the country and a similar number who died.
Including American children who are the children of immigrants, which amounts to 16.6 million with at least one father born outside the country, the total immigrant population in the United States in 2016 was 60.4 million people.
Mexico continues to be the country of origin with the largest number of residents in the United States, according to the CIS report, which calls for stricter immigration control.
It the study period, the highest jumps were posed by India (654,202), China (550,022), Dominican Republic (206,134), El Salvador (172,973), and Cuba (166,939).