Dominican Republic beefs up border as UN peacekeeper leave Haiti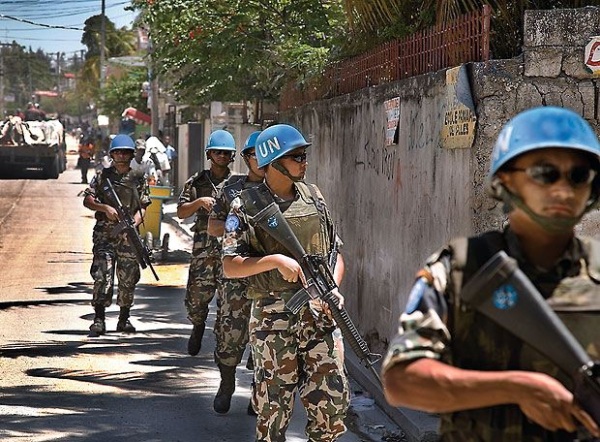 Santo Domingo.- The departure of the UN peacekeeping mission in Haiti (Minustah), has prompted the Dominican Republic to beef up security along the 380 KM border to deal with any situation that could spill over from its Hispaniola neighbor.
Defense minister Rubén Darío Paulino yesterday revealed that some 800 soldiers were added to bolster border security.
Last July, Haiti and Dominican police have agreed to establish liaison officers and exchange information to help fight crime, a decision announced in the presence of the Minustah police chief, Georges-Pierre Monchotte, before his departure.
Paulino said that 800 reinforcements had been deployed along the border since before the departure of Minustah, which concluded last Sunday after 13 years in Haiti, with more than 2,300 peacekeepers.
As of Monday the UN Security Council initiated a new Mission to Support Justice in Haiti (Minujusth), formed by up of 7 Police units with 295 officers, which will be for an initial period of 6 months, aimed at strengthening Port-au-Prince's  institutions, the judicial system and support the Haitian police in the defense of human rights.