Independents are the majority for the first time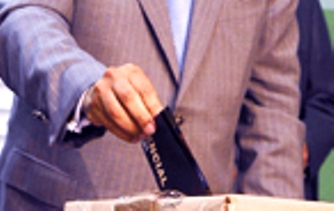 Santo Domingo.- For the first time since political polls were published around 1982, voters who declared themselves independent surpassed those of any party, or 58%, compared with the 29% who are either supporters of members of the ruling party (PLD), says a survey by the pollster Penn.
The survey found that since January 2016 the independents have gone from 36% to 58%, while the PLD supporters have dropped from 41% to 29%. "The shift from the PLD to independents creates a volatility and uncertainty within the electoral landscape."
The most independent, young people
Some 74% of those of ages between 18 and 24, many of whom will vote for the first time, say they're independent. That proportion has climbed from 43% in April 2016 to 74%. Only 15% say they're PLD members or supporters.
Vice president, the most popular
Among a list of 14 political leaders, vice president Margarita Cedeño is the most popular with 70%. Her favorability has jumped 14 points since May 2016.
President Danilo Medina is the second most popular politico with 66% although he has fallen 17 points since May 2016.