Judge linked to murder convict's escape also vanishes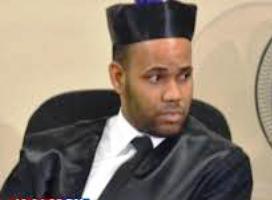 W. de Jesus
Santo Domingo.- San Cristóbal penal judge Willys de Jesus, has yet to appear for questing into the disappearance of nurder convict Pedro Alejandro Castillo (Quirinito).
De Jesus had left the country Monday, despite being subpoenaed to appear last Wednesday, as part of the investigation to determine Castillo's whereabouts.
He didn't appear Wednesday claiming to be requested attending an academic activity in Panama and in a missive asked that the date be changed to Friday. The judge hasn't appeared however despite the authorities' attempts to reach him.
The Office of the Prosecutor has questioned at least 14 people in connection with Quirinito's release from custody, prompting an international warrant for his arrest.