Protest or not, Environment stands firm to protect vital fish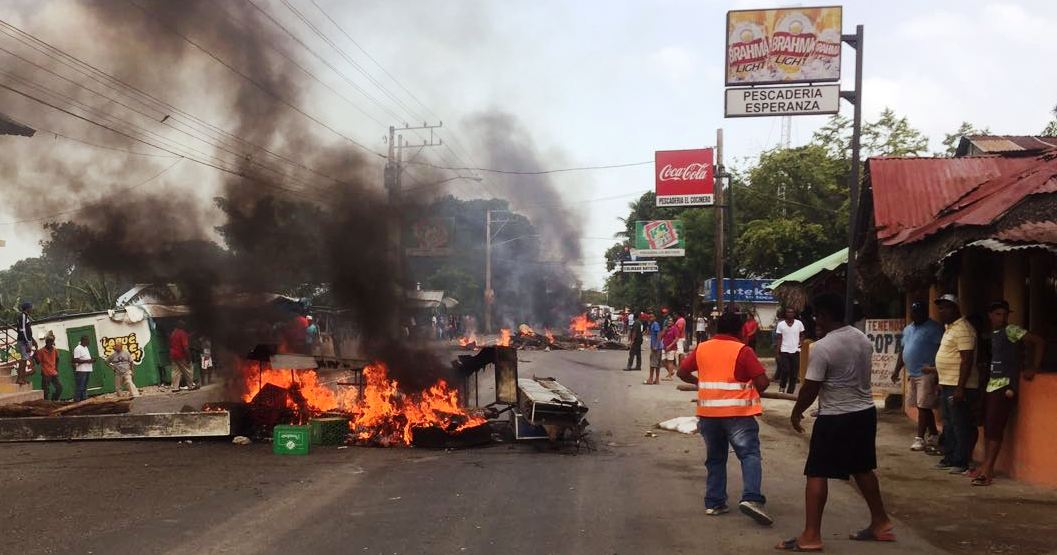 Parrot fish ban protest. Photo courtesy of acento.com.do
Santo Domingo.-  Environment minister Francisco Domínguez on Fri. said he deplores the violent manner in which fishermen in Puerto Plata reacted to the confiscations of parrotfish in the area to enforce the 2-year ban for their protection.
"This is unjustifiable, there are other options. They can sell other species of fish, but if we don't do something now, we will soon have extinguished these fish that help the corals and the beaches so much. The people, the consumer, must become aware and not be part of that crime against our coastal species," the official said.
He said he will not bow to blackmail under no circumstances from those who protest against compliance with the lawful regulations.
After the National Environmental Protection Service (SENPA) carried out several and confiscated over 500 pounds of parrotfish, some fishermen torched tires, hurled debris and blocked traffic on the Navarrete-Puerto Plata highway.