Greens to protest at govt. agency mired in graft and murder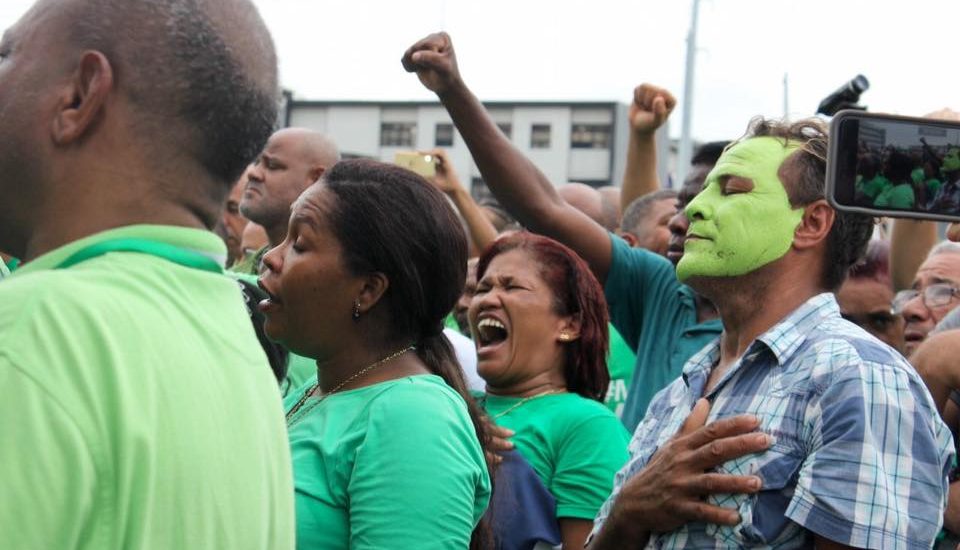 Photo elnuevdiario.com.do
Santo Domingo.-  The grassroots movement Marcha Verde (green march) on Tues. announced a National Mobilization Day on Sunday, starting 10am in front of the Metropolitan Bus Services Office (OMSA), in Santo Domingo Oeste, where the group will stage a protest in rebuke of political corruption.
The Metropolitan Bus Services Office (OMSA) is the latest government agency where major graft has been detected, and led to the murder of attorney Yuniol Ramirez, the arrest of the agency's director Manuel Rivas, and whose assistant and alleged triggerman Argenis Contreras is on the loose.
The movement called on all citizens and social organizations to participate in the peaceful and family mobilization, using green attire, flags, makeup, decorated vehicles and other objects. It also calls for taking personal, family and community initiatives to end impunity or join their activities each municipality.
"We will be calling on social networks and other media using the tag #VonteVerde. All the information on the points of manifestation will be available through the social network accounts @ceroimpunidadRD (Twitter) and Marcha Verde (Facebook), the Greens said in a statement.
'Citizens can join the Green March issue by uploading social media videos and photos labeled #DiaVerde, explaining why they fight against impunity and corruption," the group said.
The Green have staged activities in the entire country, in the United States and Europe, including human chains,, concerts, and poetry, with green caravans, pickets, vigils, Green Family Days in shopping plazas, beaches, among others.
"The Green Day is a moment for all Dominicans who wish to end the participation of crime in the administration of public resources. It is a Green Day to demonstrate that in all corners of the country there is a strong will to face and defeat the corruption and impunity that keep our country in a political and institutional quagmire," the Greens said.