Hush-hush visit sets the National Palace abuzz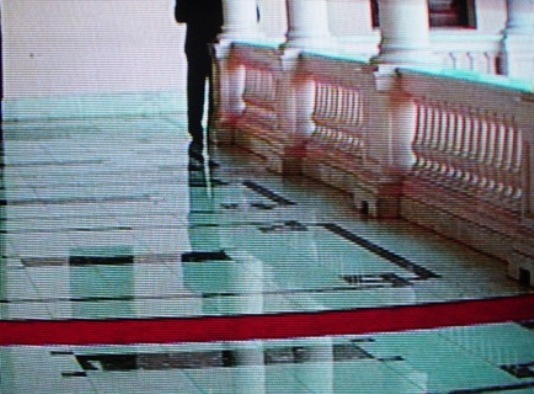 Restricted
Santo Domingo.- The National Palace was the scene of unusual activity Tuesday morning, when a secret meeting heightened vigilance by reinforced military and the President's security detail.
Several vehicles exited through the Palace's main gate, after the presumed visit, to which the press was denied access.
President Danilo Medina, and vice president, Margarita Cedeño, were in the Palace since early morning, so it's presumed that they received the as-yet-identified visitors.
When asked by reporters, Administrative minister José Ramón Peralta, said he wasn't aware of the meeting and hadn't noticed because he was in his office.