Dominican drug traffickers a serious threat to NY: DEA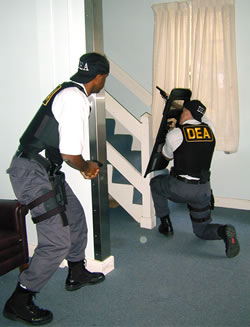 Washington.-  The US Drug Enforcement Administration (DEA) on Tues. released a report in which lists Mexico and Colombia as the only LatAm countries that lead the Dominican Republic in transnational drug trafficking organizations.
According to the 182-page report signed by DEA Acting Administrator Chuck Rosenberg, traffickers of drug such as cocaine, heroin, fentanyl, marijuana and Special K and Molly in the US East Coast states are increasingly Dominicans.
The report "2017 National Drug Threat Assessment" says that Dominican drug trafficking organizations have become a serious threat because they are the major distributors of cocaine in the New York metropolitan area.
The federal agency also revealed that drug traffickers also seek to expand the business by adding Canadian drugs to their inventory and are flooding the coast with opioids. It said Dominican drug traffickers supplied by Colombians control street sales from New York to North Carolina,.
The DEA however affirms that the gangs move in collaboration with foreign suppliers who ship heroin and cocaine to the US Northeast from Mexico, Colombia, and the Dominican Republic, and are the middlemen between drug cartels and street pushers.
The agency said that position has allowed Dominican narcos to maintain control over small-scale trafficking in New York City. "Dominican traffickers are now the first choice of Mexican and Colombian suppliers who ship drugs to the United States, in this case, directly to the northeast of the country."