US agents arrest 6 Dominicans after landing in western Puerto Rico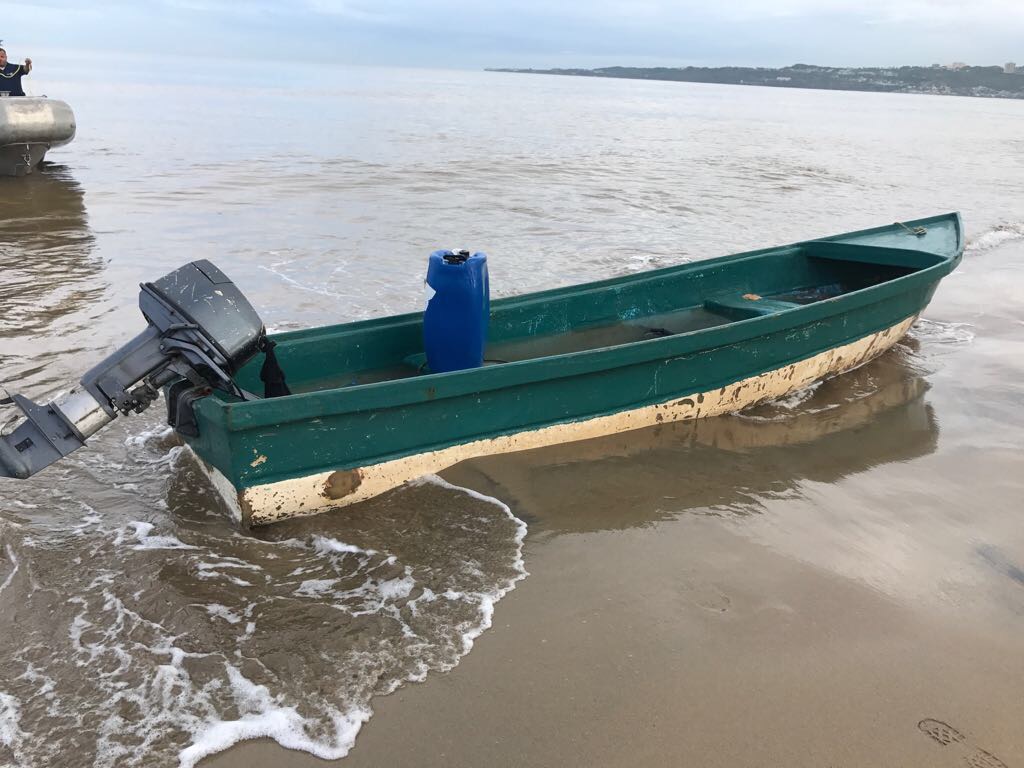 Press Release
Aguadilla, Puerto Rico – U.S. Customs and Border Protection (CBP) Border Patrol Agents and the Puerto Rico Police Department (PRPD) agents apprehended 6 undocumented aliens from the Dominican Republic is after they landed inside a "yola" vessel in the coast of the town of Aguada.
"Even while we partake in the recovery process after the hurricane, our Border Patrol Agents and our partners remain vigilant to deter smuggling attempts into Puerto Rico's coast, stated Ramiro Cerrillo, Chief Patrol Agent for the Ramey Sector. "We maintain a robust posture and through the Operation Stonegarden grant, we expand our reach and capabilities to respond."
The Joint Forces of Rapid Action (FURA, for its Spanish Acronym) marine unit of the PRPD in Añasco, an Operation Stonegarden<https://www.cbp.gov/newsroom/local-media-release/cbp-operation-stonegarden-partners-seize-340-pounds-cocaine-one-man> partner, contacted the Ramey Border Patrol Communications notifying the detention of 6 aliens found running away from the area where a makeshift wooden boat made landfall.   The Aguada Municipal Police assisted in the search.
Border Patrol Agents arrived to the beach where a homemade fiberglass and wood vessel, approximately 20 ft. in length, blue and white in color that had been abandoned, with 1 Yamaha 30 HP outboard engine. Discarded food items and debris that indicated the vessel departed from the Dominican Republic.
FURA agents transferred custody of 6 males, claiming to be nationals of the Dominican Republic, to Border Patrol Agents who transported them to the Ramey Station for processing and removal proceedings.
The illegal maritime smuggling ventures arriving to Puerto Rico from the Dominican Republic are ordinarily transported in rustic, homemade wooden vessels commonly referred to as "yolas." A typical "yola" is an unsafe vessel, generally underpowered with a single outboard motor, and overloaded with a large number of passengers and without life vests. Every year CBP receives both confirmed and unconfirmed reports of aliens drowning while in transit to United States territory.
CBP maintains a robust posture regarding the enforcement of our immigration laws along the nation's borders and coastal areas.
The Operation Stonegarden Grant Program (OPSG) is designed to enhance cooperation and coordination from the U.S. Border Patrol with local, tribal, territorial, state and federal law enforcement agencies in a joint mission to secure the border.