Foreigners come for the beach, become Dominican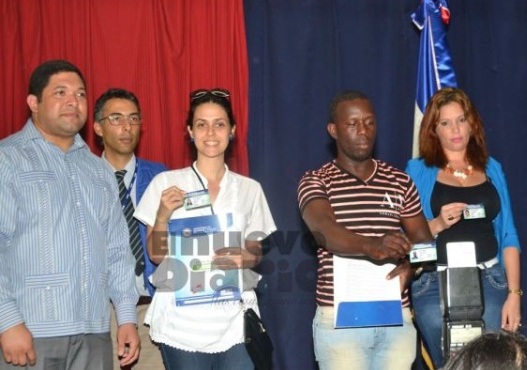 Foreigners start by getting residency.
Santo Domingo.- The Dominican Republic's climate, beaches, its people's hospitality and a feeling of security are the foreigners' main motivations to choose the Caribbean country for vacations and, in many cases, as their homeland.
The ceremonies held in the Interior and Police Ministry in which foreigners pledge allegiance to the Dominican flag are increasingly more frequent.
From 2012 to last August, over 29.9 million foreigners from Latin America, the Caribbean, Asia and Europe have visited the country through the airports.
In 2012, over 5.04 million foreigners entered the country through its airports, of which 417,613 were residents in the Dominican Republic.
The majority of the citizens that entered the country were Americans, with a total of 1,456,671.