Rich boy's antics challenge Dominican authorities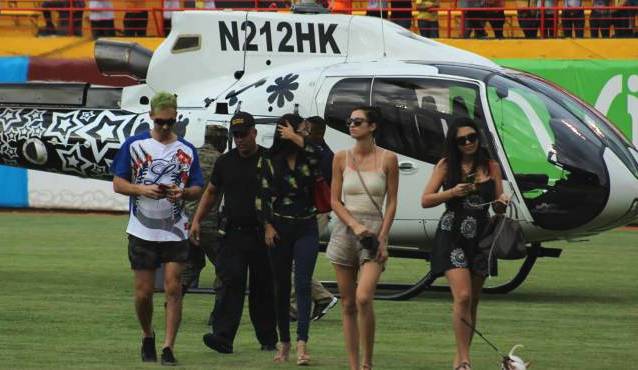 Santo Domingo.- The Civil Aviation Institute (IDAC) on Tuesday said it investigates Sunday's landing of a helicopter, carrying wealthy youngster Karim Abu Naba'a and four women at Cibao Stadium prior to the game between the Aguilas of Santiago and Tigres of Santo Domingo.
It called it a reckless act, which put the lives of hundreds of people at risk. "It was a serious fault the landing of an aircraft without authorization at Cibao Stadium in Santiago."
"The IDAC immediately opened an investigation to impose the corresponding sanctions to a serious violation of Dominican laws," Idac said in a tweet.
Abu's higinks last Sunday just when the game was about to start, is not his first; ini January "Prince Karim," did the same in the Capital's Quisqueya Stadium.