Ex-union boss strikes fear with 5 on 'hit list' as accusers 'flee the country'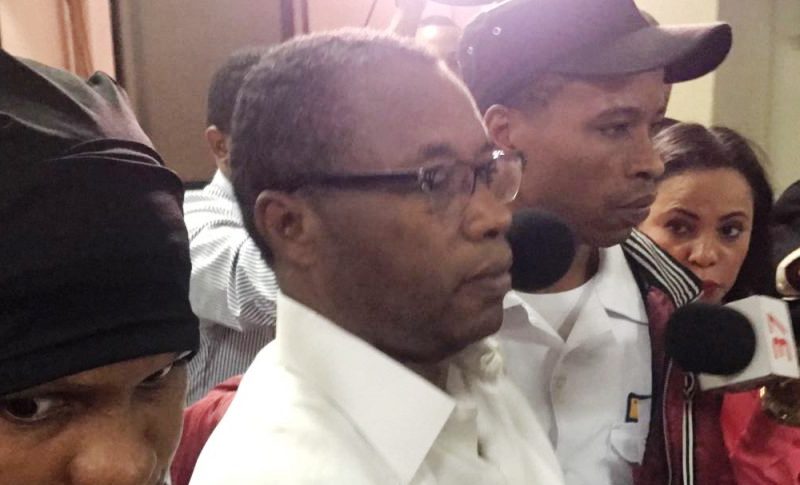 Blas Perlata escorted to hearing. Photo elnuevodiario.com.do
Santo Domingo.- National District prosecutor Yeni Berenice Reynoso on Wed. said one of the accusers against former truckers union boss Blas Peralta had to leave the country on fears for his life.
She told the National District Appellate Court judges that plaintiff Omar Enriquillo Sosa received death threats from Peralta and two other defendants, sentenced to 30 and 8 years in prison for the murder of Santo Domingo State University (UASD) former director, Mateo Aquino Febrillet.
Meanwhile the lawyers for Aquino's relatives motioned the three-judge panel to impose a RD$200 million fine against Peralta and to uphold the lower court's prison 30-year sentence.
Peralta, former boss of the feared Fenatrado truckers union, is known as one of the country's "owners," for its frequent and violent strikes which instill fear on government officials.
Hit list
Peralta allegedly has a plan to murder five key people in the case: Edward Montás, Rita Solís, retired Police Col. Rafael Herrera and codefendants Gerardo Batista y Franklín Venegas.