Public Health, doctors guild want talks to end constant walkouts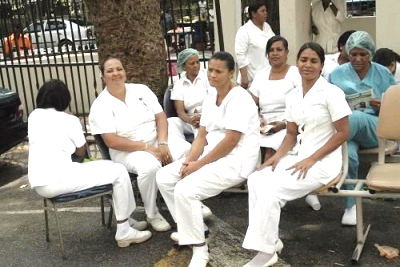 Santo Domingo.- Public Health minister Altagracia Guzmán Marcelino on Mon. asked the head of the Santo Domingo Catholic University (UCSD) to mediate in a dialogue as soon as the Dominican Medical Association's (CMD) new president takes office.
Guzmán made the statement after meeting with UCSD director Jesus Castro, according to a press release by Public Health.
The announcement was made after the incoming president of the CMD called for another round of walkouts on Wednesday and Thursday in all public hospitals this week.