Senate move cuts propane profits, revives past scandal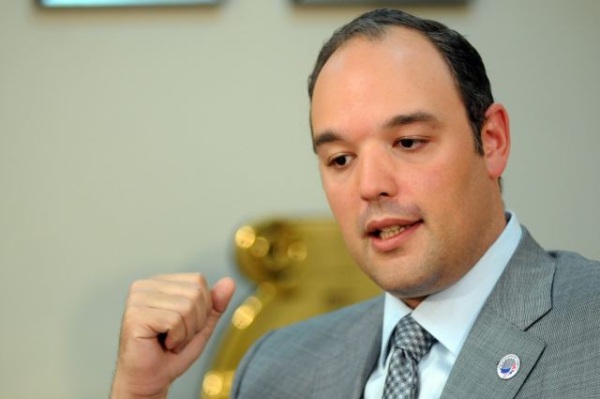 J. Del Castillo. File.
Santo Domingo.- The Senate's approval of the Finance Ministry's proposal to amend the 2018 Budget's parity formula applied to propane gas imports, and which will reduce the profit margin, drew the support of sector representative Walkiria Caamaño and constitutional law attorney Cristóbal Rodríguez.
The information comes amid social network reports that propane supplier Propa-gas, through its affiliate Coastal, and the Dominican Petroleum Refinery (Refidomsa) allegedly overcharged RD$3.0 billion in one year.
"And as high as 9 billion pesos since 2015," when the resolution took effect signed by then Industry and Commerce minister Jose del Castillo," sad journalist, Altagracia Salazar, addin that it was a gift of over  7 billion pesos " to Propa-gas and the Refinery.
Another journalist, Marino Zapete noted that those excess funds are usually channeled to the Government Account in the State-owned bank Banreservas, adding that the money "is ripped of from we the chumps who pay t axes."
History
As far back as Jul. 25, 2014, and in an unusual show of gumption, then head of Dominican Republic's consumer protection agency –ProConsumidor- named the companies which she affirms continue to scam the public.
Altagracia Paulino accused Propa-gas and its owner Arturo Santana of alleged fraud in the pumping of the widely used fuel. The agency also slapped the distributor with a fine of RD$1.5 billion.