Dominican -US information sharing targets transnational crime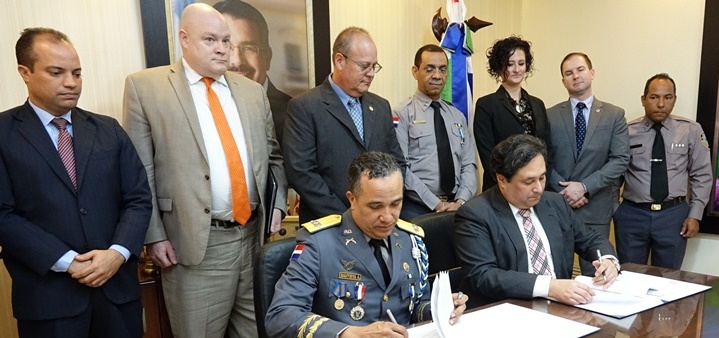 N. Bautista, A. Macias Photo elnuevodiario.com.do
Santo Domingo.- The Dominican Republic and the United States on Tues. agreed to exchange information electronically to fight  transnational crime.
National Police director, Ney Bautista, and US Regional Deportations Dept. official,  Adrián Macías, signed the agreement according to a statement the by the National Police.
Bautista thanked the US Immigration and Customs Enforcement (ICE) for its collaboration, adding that the initiative will allow investigators and agents to work more efficiently.
For Macias, the "agreement represents an advance for both nations, since it improves the ability to respond to transnational crime."