Santiago leads in control of foods sold on streets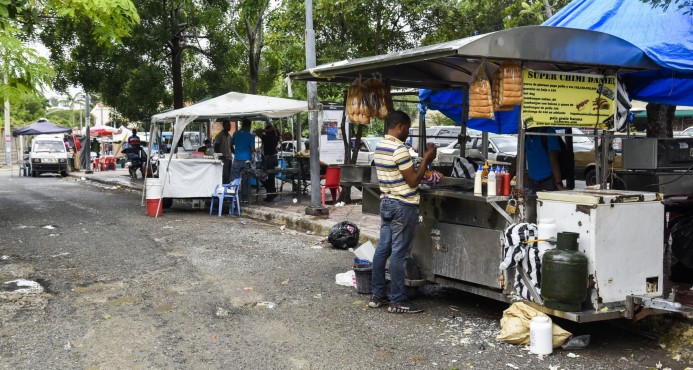 Eat at your own risk...Photo El Veedor Digital
Santo Domingo.- Public Health Ministry Medicine, Food and Pharmaceutical Dept. (Digemaps) director Karina Mena, on Tues. said it signed agreements with three city councils to improve surveillance, control and sanitation of street food stands.
She said thus far Santiago, Santo Domingo Este and San Cristóbal have taken measures to inspect the sale of food in the street, which includes the training of vendors on how to handle food correctly.
She said Santiago has made "great progress" in regulating those businesses after an agreement signed in April by the ministries of Health and the Environment, the City Council, and the Pan American Health Organization (PAHO).
She said the agreement seeks to make Santiago, the "country's first healthy municipality," not only with improved hygiene in the street food sale, but also to promote sanitation of markets, landfills, vacant lots, public and private slaughterhouses , the control of animals and insects that spread diseases and epidemics and the quality of water for consumption.