The US cancels visas on a whim; learn how to avoid it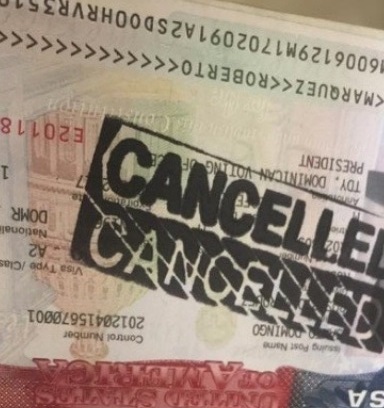 Santo Domingo.- US authorities continue to apply ever-stricter security and migratory control measures and have expanded the "Biometric Exit" project, which takes a traveler's photo and fingerprints when leaving US territory, which had been done only at entry.
The Biometric Exit takes the photo on the passenger before boarding the flight and compares it with the photo on the visa, if they don't match, the authorities can determine whether the person entered the country illegally or the time spent.
The US currently takes a pictures and prints of all those who enter the country with a visa, but now it will also be done with the facial system at departure.
So what's the consequence for Dominicans?
Immigration specialist Roque Leonel Rodriguez said the measure has led to a canceled visa for those who stay beyond the indicated date in the US and those who incur in other illegalities.
"Regarding Dominicans, for 15 days I have been saying that they are canceling the visa in a systematic way to all the people who are staying a long time in the United States, those who say they go shopping, this and that, they cancel theirs and cancel that  of their family's. It's happening every day. So, what's going to happen now?" the expert asks.
"With the new system, the person's photo is taken immediately at departure, this is registered and must match your passport, you will know if it was passed, if it's illegal and before any irregular situation they will send it to secondary, that is to say, what is commonly called "the room" and now instead of waiting for the person to return to the US to cancel the visa for two or three months, what they are going to do is that they are going to cancel it right there, and they are going to give him a deportation order that is what comes," Rodríguez said, quoted by listin.com.d0.
The specialist recommends the 21-day theory that "hasn't failed" him. "Stay a maximum of 21 days to avoid the cancellation of your visa and we and everyone will be happy."