Veteran politico rips into Electoral Board graft scandal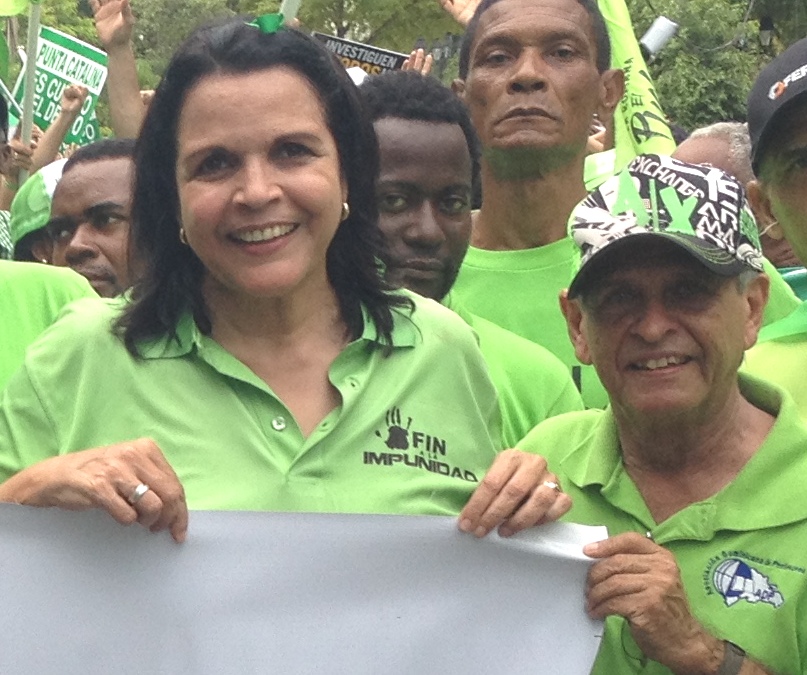 M. Tavarez. File.
Santo Domingo.- Minority party Democratic Option (OD) president, Minou Tavárez Mirabal on Thurs. demanded indictments against Roberto Rosario and the other former members of the Central Electoral Board (JCE) "for the fraud in the purchase and use of the technological equipment used in Dominican Republic's elections."
"If Roberto Rosario's and members of the last Board's disrespect for the popular sovereignty that gave him majority for his antidemocratic tasks isn't punished, if they are not called to trial for the 39 million dollars of all Dominicans, which they squandered in an shameful  event, in view of everyone and with the complicity of business and religious sectors, they will have to be included in the denunciation together with Odebrecht's bribes, the Punta Catalina negotiators, the assassins of OISOE and OMSA …," Tavárez  said in reference to major cases of corruption that led to one murder and one suicide.
The current problems which Dominican society faces, the wave of corruption and impunity and the political takeover of the branches of Government were some of the critiques in Tavárez's speech to inaugurate her party's new headquarters.
She also warned that the ruling party's (PLD) last three administrations have become one of the main hurdles to "enjoy real democracy."
"That impunity that we have spoken about since our birth continues to reign and it's clear that danilism in its frenzy to continue to outrage the country has no ethical or political limits," she said, adding": "in the face of the disaster that grips Dominican society I applauded the emergence and actions of the Green March movement."