Time to topple 'dictatorship of impunity, corrupt empire'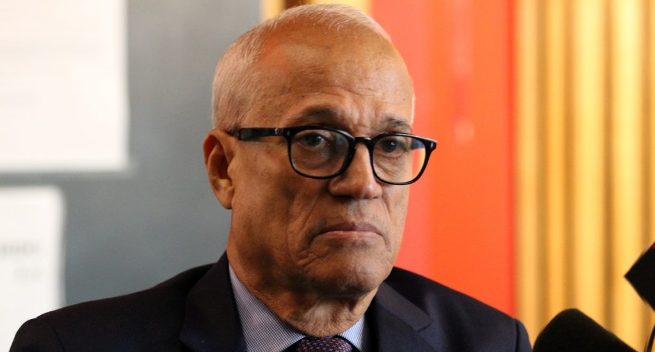 Andres-L-Mateo. Photo elnuevodiario.com.do
Santo Domingo.- The group of intellectuals and professionals who several months ago urged society to revoke president Danilo Medina's mandate on Thurs. called for a meeting to next Sunday, to bolster its purposes and put an end to the "dictatorship of impunity."
The signatories of the "manifesto" call for a "Pact of the Citizenship" that creates the political norm to revoke the 2016 presidential mandate and hold new elections.
The gathering is set for Sat. at Tiradentes Av. in the Naco sector of the National District, starting at 11 am, the press release says.
"We are calling on all social actors, citizens and politicians, to work together on the projects called the Recall Plan and the Constitutional Reform Platform needed to put an end to the dictatorship of impunity," the organizers say.
Among the personalities who sign the declaration figure Andrés L. Mateo, Olaya Dotel, Hecmilio Galván, Pedro Catrain and Jesús Feris Iglesias.
Corrupt empire
The call to revoke the President's mandate comes just one day after the Green March grassroots movement demanded the end of the "corrupt empire" it affirms that Dominican Republic has become.