Upper Manhattan blaze hurts 17, uproots Dominican families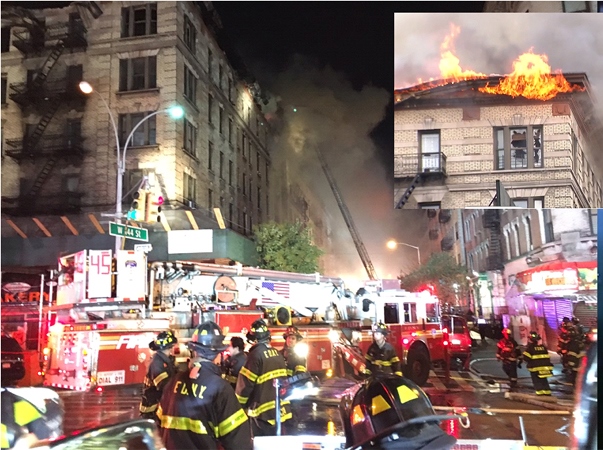 Photo elnuevodiario.com.do
Santo Domingo.- A fire which turned an Upper Manhattan apartment building into rubble and spread to other buildings, left 17 people injured, including nine firefighters and a police officer, in addition to considerable property damage.
The fire, which firefighters fought for 18 hours, started around 3pm in a fifth-floor apartment on Broadway, near 144th St. in the Hamilton Heights neighborhood. It spread to other buildings by strong winds.
Firefighters said the building was declared uninhabitable and that the fire is under investigation. They also rescued numerous pets,.
Eleven families, most of them Dominican origin, were taken from the area and temporarily relocated to the school on 153rd St., a temporary shelter of the American Red Cross.
The smoke could be seen across the Hudson River from New Jersey.