Dominican-Haitian rally: provocation or act of justice?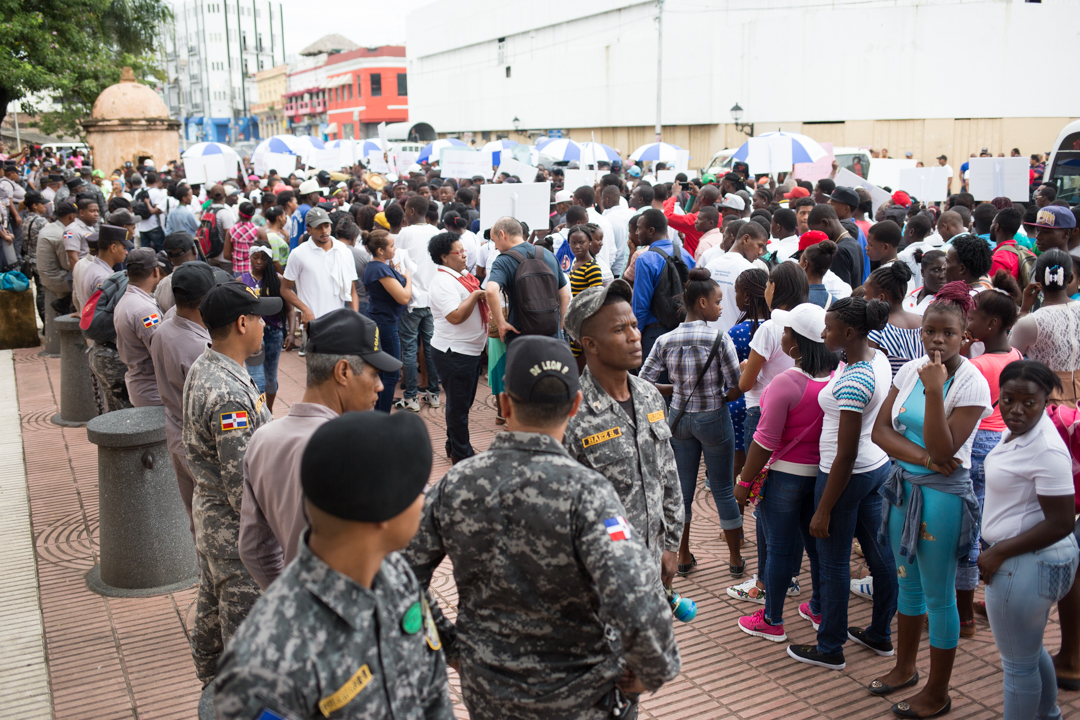 Photo courtesy of reconoci.do
Santo Domingo.- Politicians and business leaders on Mon. slammed the protest by the pro-Haitian group Reconoci.do as ill-intentioned and provocative, when representatives of the Inter-American Commission on Human Rights are about to visit the country.
An attorney however,  called the rally an act of justice.
The National District City Council and the Monuments Office had authorized the NGO Bonó Center to use the esplanade at Parque Independencia on Saturday, "to carry out a cultural civic event," but soon became a rally for the rights of Dominicans of Haitian descent.
For National Business Council (CONEP) president Pedro Brache, the authorities shouldn't allow what he considers disrespect for national symbols."The demonstration by Haitian nationals in Independencia Park shouldn't have been allowed. If they cannot respect our national symbols, they must then return to their country."
for Víctor Bisonó, deputy and acting president of the minority party PRSC, the protest was provocative, imprudent and unnecessary. "I believe in freedom of expression, but with respect, order and due prudence. A group of Haitian citizens who claim Dominican nationality, shouldn't go to the Altar of the Fatherland to protest with Haitian songs, emblems and pronouncements."
Pro-government PRD party deputies spokesman, Radhamés González, regrets the incident, noting that the Dominican Govt. allocated funds to enact the plan to regularize foreigners, without the help of the Haitian authorities. "It's strange that the issue resurges now, I have no doubt that some social group is behind that and not necessarily Dominican."
The other view
The lawyer Cristóbal Rodríguez said the descendants of Haitian immigrants' demand for justice "turns the Altar of the Fatherland into the best scenario for its manifestation."
He said the "denationalization" process suffered by thousands of Dominicans of Haitian descent requires an act of extreme injustice.
Source: diariolibre.com.do