Femicides reach 80+, 55,000 complaints so far this year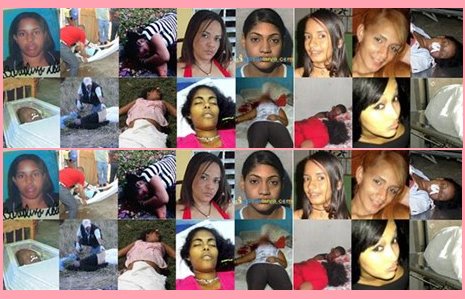 Femicide victims Photo Barrigaverde.net
Santo Domingo.-  Justice minister Jean Rodríguez, said Wed. that prevention is the most important challenge in the fight against gender violence, stressing the urgent need to act before and not only after an incident.
As to femicides and related crimes, the official said over 80 women have died and the Justice Ministry has received around 55,000 complaints so far this year
In the opening speech for the international meeting on "Best Practices in the Struggle against Gender Violence," Rodriguez said the solution is in the hands of all and stressed the importance of the participation of the entire society in that search.
"We're all involved, we are all part; each of us has the responsibility to warn, recognize the signs, denounce, move to action and stop the hand of anyone who tries to lift it against a woman," the official said.
He said violence against women has its origin in behavior rooted in sexist beliefs, retrograde and outdated on the role of women in society.