Floodwaters cut off at least 6 towns in Puerto Plata province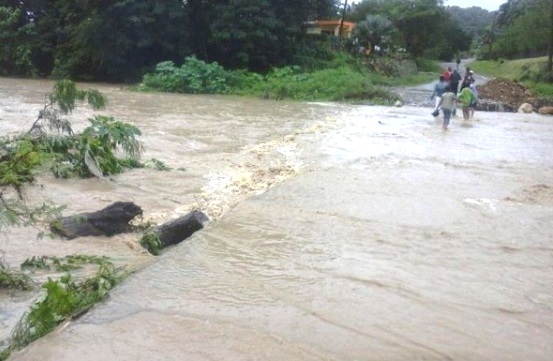 Santo Domingo.- At least six communities in Puerto Plata province are cut off by the rising waters of the Camú River downpours Monday night in the municipality of Montellano.
Mosoví, Caraballo, Severé, Los Pérez, Pancho Mateo, Los Gómez and Arroyo de Leche figure among the villages cut off, according to Civil Defense.
According to reports on Tuesday, dozens of the stranded residents of the towns cut off by the swollen rivers couldn't go to school or work.