Navy nabs 40 boats from Puerto Rico-bound traffickers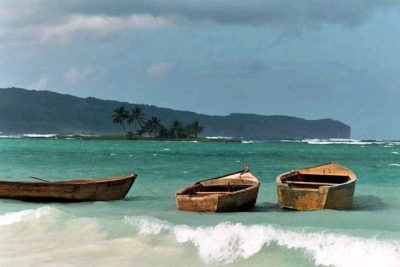 File
Santo Domingo.-  Navy commander Miguel Enrique Peña, revealed Wed. that it has seized 40 boats from immigrant traffickers bound for Puerto Rico during Nov., and announced heightened patrols along the east coast and Samaná Bay.
Peña said the Navy has taken part in the confiscation of dozens of tons of cocaine on the high seas jointly with Antinarcotics (DNCD, from groups of Dominican and foreign drug traffickers who try to use the country as a launching-off point.
He said despite Puerto Rico's crisis after Hurricane Maria, many Dominicans still try to cross illegally "not only risking their lives at sea, but also lose the money they spend."
"We continue to urge these people not to be dragged by these individuals whose sole objective is to accumulate money at the expense of the unwary, because in addition they are not going to find anything in Puerto Rico, they risk their lives at sea and never recover the money they pay to the mafiosos," Peña said.
He added that in recent weeks the Navy has confronted illegal crossings to Puerto Rico from Samaná, Miches, Higuey and Sabana de la Mar.