The Dominican Republic is 'fed up' with corruption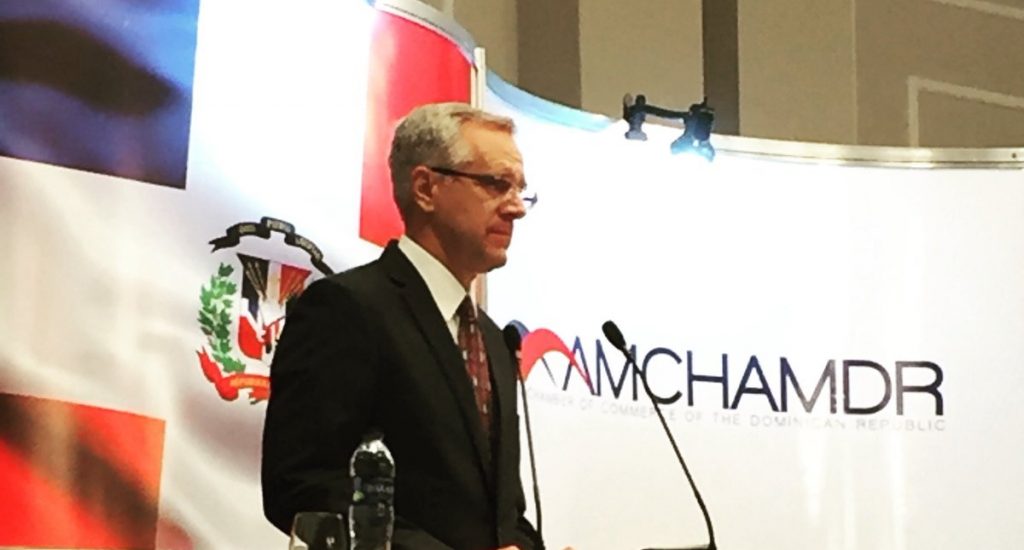 R. Copley.
Santo Domingo.- United States Embassy mission chief, Robert Copley, on Wed. said if the Dominican Republic wants to continue its economic growth over the next 10 years it has to confront the losses caused by the Odebrecht bribes case and should reverse those trends.
He said the first question to ask is how can the Dominican Republic significantly reduce corruption? "The second and third question is not a surprise and is: How can the Dominican Republic increase its competitiveness,? and how to improve the security of its citizens?"
"As everyone knows here, these questions are easy to formulate, but difficult to answer. Extremely difficult to answer, and here I want to be absolutely clear, my country 's role as a friend and partner of your country is not to answer these questions for the Dominicans. It'is not our place, although we do have an interest in helping you strengthen your institutions and we also have an interest in the health of your economy and your democracy," Copley said.
Nonetheless the diplomat said Washington does have an interest in helping strengthen its institutions, "and we also have an interest in the health of their economy and democracy. In this situation, the only thing I can offer is that I know that the strength of institutions in the United States is what drives investor confidence."
"Going back to the questions, about corruption, I'm not going to dwell on that much because you know better than I do the seriousness of the situation. The polls, the news, and all the other indicators tell us that Dominicans are fed up with corruption," Copley said as invited speaker of the American Chamber of Commerce's (AmchamDR) monthly luncheon where he highlighted the benefits the Free Trade Agreement (DR-Cafta) has brought to the country over the last 10 years.