Venezuela rivals look to end feud in Dominican Republic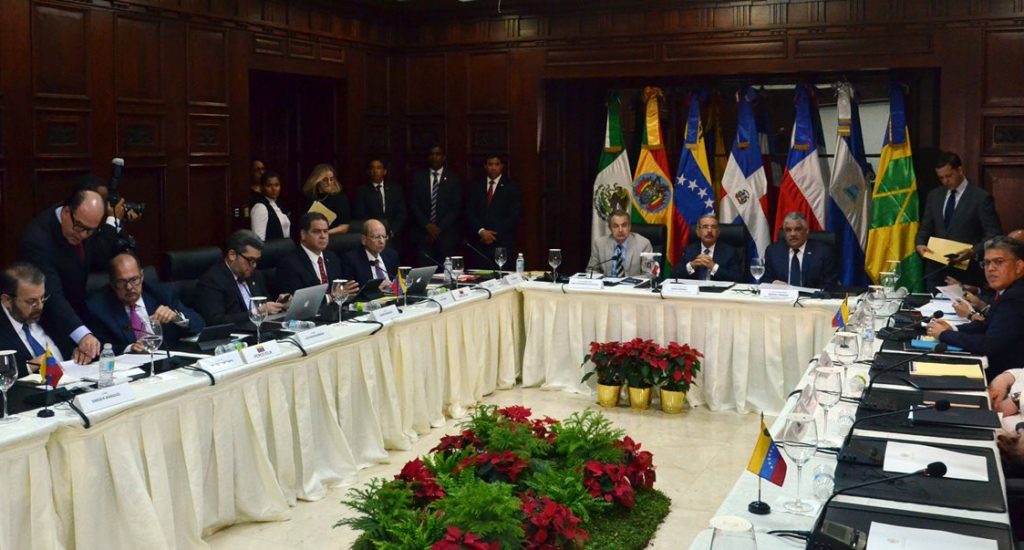 President Medina heads the talks.
Santo Domingo.- The second round of talks between Venezuela's opposition and the government of Nicolas Maduro began around 10am Sat. in the Dominican Republic capital, Santo Domingo, with the mediation of Dominican president Danilo Medina and the former Spanish prime minister, José Luis Rodríguez Zapatero and foreign minister Miguel Vargas, accompanied by observers from five countries.
On the second day of negotiations, Venezuela Communications minister, Jorge Rodriguez, said the feuding sides are on track to reach a definitive agreement.
Speaking at the Foreign Ministry, the official said Venezuelan president Nicolás Maduro managed to set forth the negotiation leading to an agreement and peaceful coexistence.
The representatives of the Venezuela government are in the meeting which in addition to Jorge Rodríguez, is headed by Venezuela Constituent Assembly president, Delcy Rodríguez, among others, who arrive at the meeting at 9:55am.
The representatives of Venezuela's opposition had arrived previously, whose delegation is headed by the president of that country's National Assembly, Julio Borge. They didn't speak to reporters when they arrived at the meeting room. In total, 22 personalities take part in the talks.