San Juan CBP nab 12 pounds of heroin from Dominican Republic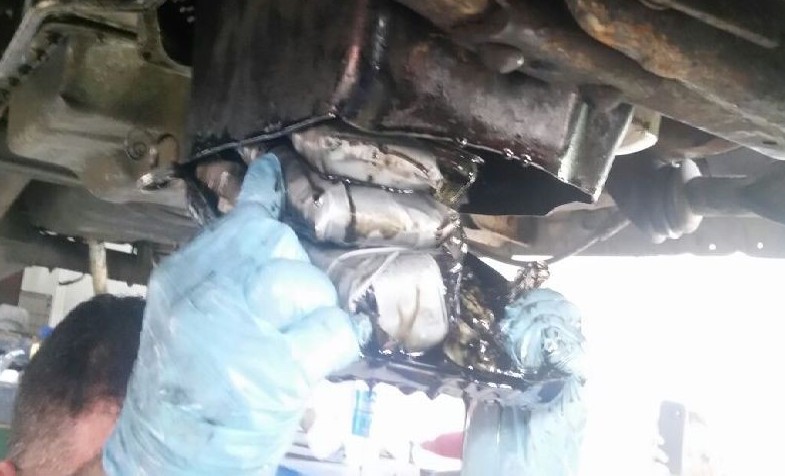 San Juan, Puerto Rico – U.S. Customs and Border Protection (CBP) Officers seized over twenty packages of heroin hidden inside the engine oil pan of a van on board the ferry from the Dominican Republic.  The estimated value is approximately $385,000.
On Nov. 29, CBP officers from the San Juan Area Port were conducting inbound inspections on board M/V Kydon when they encountered a subject arriving with his vehicle, a 1997 white Ford Econoline E350. The vehicle was being towed in a flatbed due to alleged engine problems.
"Our officers remain vigilant to discover the unorthodox ways narcotics are hidden to elude detection," stated Edwin Cruz, San Juan Area Port Director.  "
The van was scanned with the help of a large scale non-intrusive imaging system which detected anomalies within the vehicle. A CBP K-9 unit later alerted to the presence of narcotics inside the vehicle.
After a physical inspection, CBP officers discovered a total of 22 packages plus seven pellets concealed within the vehicle's oil pan.
CBP officers removed the packages, which weighed 12.13 pounds (5.5 kilograms) of heroin.
CBP officers seized the narcotics and vehicle, arrested the driver, and turned them over to the custody of Homeland Security Investigations (HSI) special agents for further investigation and prosecution.