Chief justice slams ex-prosecutor in 'rulings for sale' scandal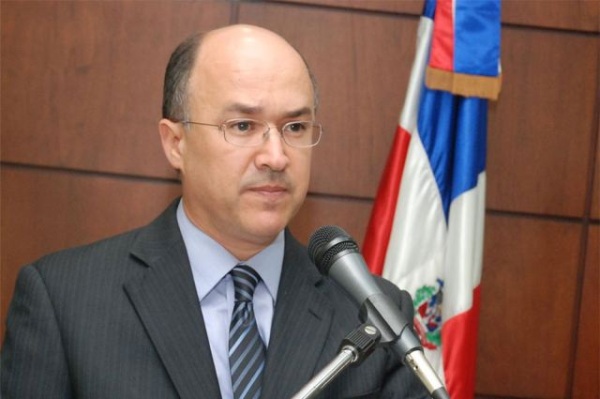 F. Dominguez. File
Santo Domingo.- Supreme Court chief justice, Mariano Germán, on Tues. blamed former Justice minister prosecutor Francisco Domínguez for failing to determine who headed the mafia in the "rulings for sale" scandal, which for him, "that case went down in history."
Speaking to journalists in the Supreme Court, German said Dominguez never took the case to trial,
When asked if the numerous judges recently fired were linked to the "mafia" which Domínguez denounced at the time but weren't indicted, German said: "Don't link me to the denunciation by Domínguez nor to those facts; in the current facts, in each case of each judge, if it's taken to a disciplinary trial, it's because of what happened in that case, it's because there have been serious proven offenses"
Domínguez had denounced that a structure within the Judicial Branch "manipulated judicial processes and negotiate liberties of persons linked to organized crime, mainly in the areas of drug trafficking, money laundering and corruption."
Among the former magistrates investigated for allegedly "selling rulings" figure Francisco Arias, Judge Awilda Reyes, José Dionisio Duvergé, Delio Antonio Germán, Rosó Vallejo and Víctor Mejía.
Of those only Reyes, Duvergé, Vallejo and Mejía were indicted; Arias resigned, whereas Germán was acquitted.
Reyes and Arias are the only defendants with prosecution pending since 2016, charged with returning aircraft seized from the owner of the bankrupt Peravia Bank; the return of US$20.0 million seized from the Constructora Torre Atiemar and ruling to release of Pedro Brandk council member Erickson de los Santos Solís, charged with heading a ring of hired killers.