Ex mayor 'embezzled' RD$400.0M+ must go to jail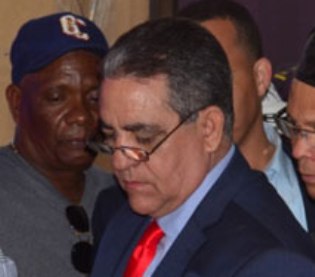 F. Rodriguez. File.
Santo Domingo.- Former mayor Félix Rodríguez and codefendants charged with embezzling over RD$400.0 million of city funds "must go to jail and ill-gotten goods must be seized," the leftist group FALPO, demanded Thurs. after a hearing in Santo Domingo Este Appellate Court, whose ruling will be announced 4pm Friday.
Falpo spokesman Raúl Monegro, said the evidence submitted in the trial incriminate Rodriguez, former treasurer Fior Daliza Genao, former payroll manager Jerson Lizardo and his wife.
"After seven years this process has ended…, so we call on the people and all representative organizations to be alert to any decision adopted by the courts," Monegro said quoted by acento.com.do. He reiterated that there's enough evidence in the file and the 400 million pesos have yet to surface.