On fear of troops, Dominican Republic's 'owners' unblock ports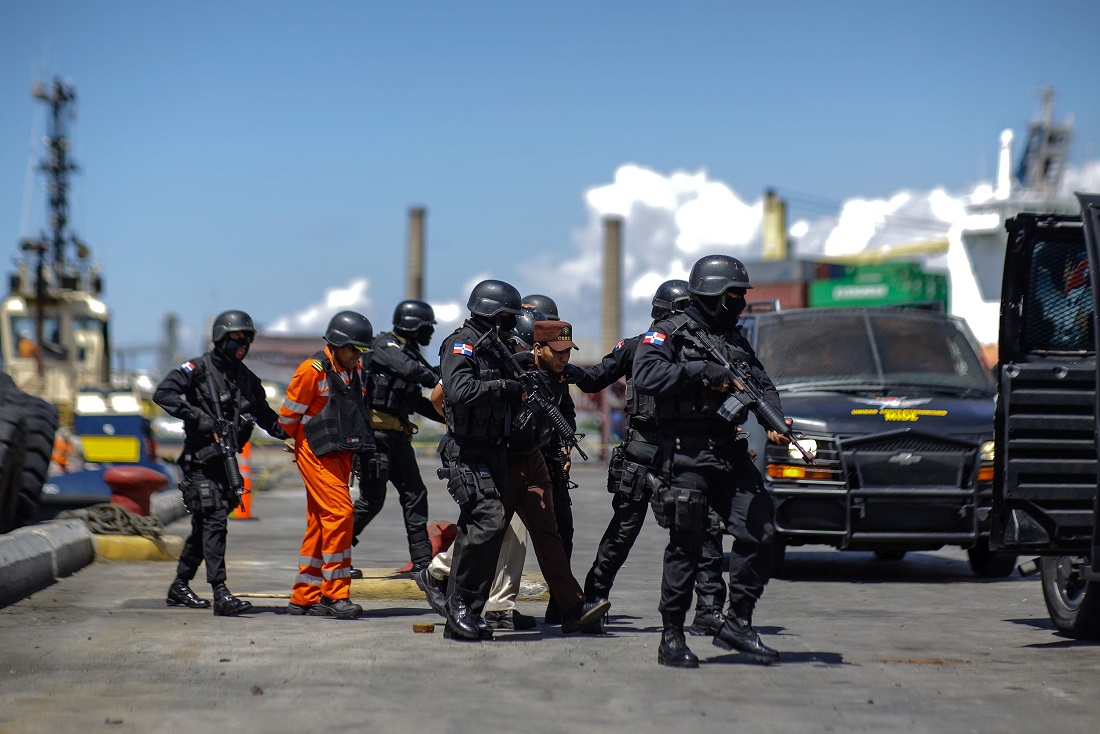 Military exercise in Haina port. File
Santo Domingo.-  Just minutes after executives of the National Business Council (CONEP) on Wed. announced that president Danilo Medina ordered the military and National Police to protect them and unblock the entrance to the ports, a source in Haina port said the truckers had lifted the walkout.
CONEP president Pedro Brache said they had sought Medina's intervention to retrieve over 7,000 containers full US$400.0 million in merchandise.
"We have come to the Palace to inform on the status of the situation occurring with freight transport, there are more than 7,000 containers in the ports which we haven't been able to retrieve, for an amount that exceeds US$400 million," Brache said upon leaving the meeting.
He added that he went with a group of business leaders to ask Medina for military and police protection because, "the law must be enforced."
"owners'
The truckers grouped in Fenatrado, together with the passenger transport unions CONATRA and FENATRANO, are known as the country's 'owners,' for their often violent strikes which instill fear in government officials.