Shippers want govt. action against Dominican Republic's 'owners'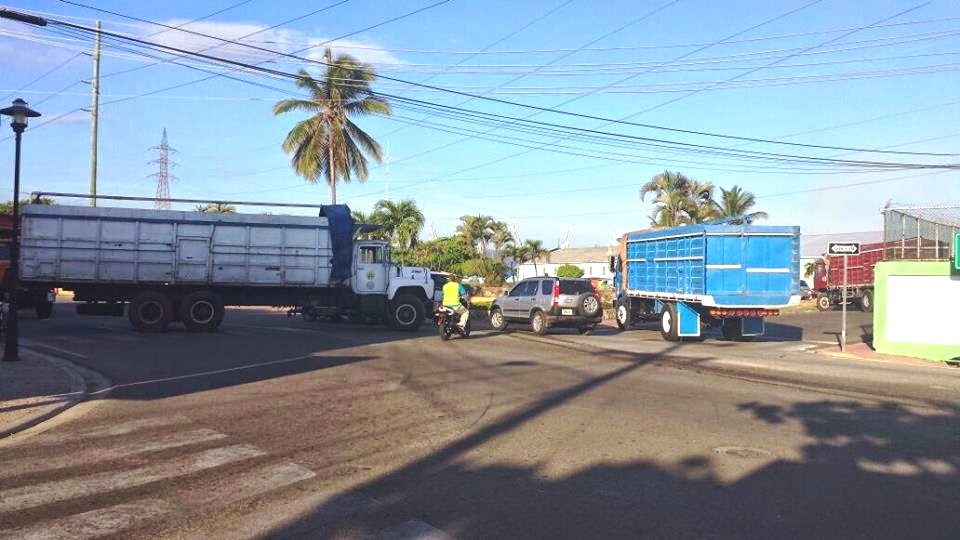 Truckers blockport access. File.
Santo Domingo.- Dominican Shippers Association president, Teddy Heinsen, on Wed. reiterated his call for government action against  the truckers union Fenatrado, which "has the blockaded an aggregate company in Montecristi" (northwest).
"This week is in Montecristi, last was in Cotuí, it happened in Hato Mayor" the shipper said.
"Fenatrado has taken over everyone's business, you can't do anything without them taking by assault the facilities of anyone who wants to do business with cargo," Heinsen said in a statement.
"We must reflect on the damage being done to the country, importers and exporters cannot retrieve their freight and ship them, plants are halted for lack of raw material, customs tax collection is stopped; In short, it affects the country's image and relationships with our international business partners, and the competitiveness of our products and services nationally and internationally," the busines leader said.
Country's 'owners'
Fenatrado, together with the passengers transport unions CONATRA and FENATRANO, are known as the country's 'owners,' for their often violent strikes which instill fear in government officials.