Truckers block ports; losses 'in the millions'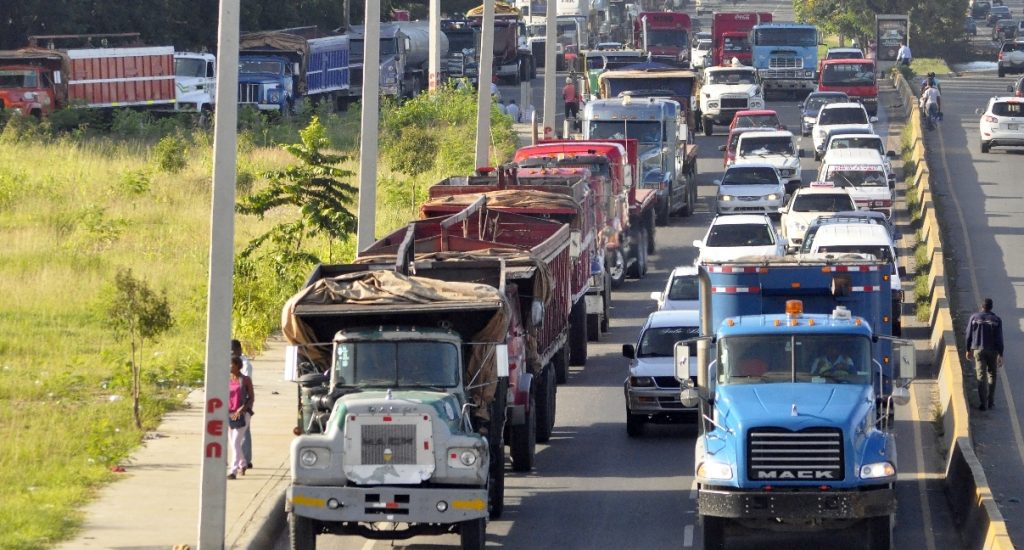 The scene at Haina on Tues. photo elnuevodiario.com.do
Santo Domingo.- Dozens of trucks are still parked on the approaches t o Haina port, as part of an indefinite walkout by the country's biggest truckers union Fenatrado, over a dispute with the Malespín Construction Company to haul aggregates in Monte Cristi (northwest).
Dominican Port Authority director Víctor Gómez Casanova, said traffic at the ports has decreased as much as 50% since late Mon. and affirmed that the losses are "in the millions."
He said Port Authority is coordinated with the Police, the Justice Ministry and other agencies to prevent Fenatrado drivers from blocking the entrances to ports.