Dominican Republic says 'significant progress' in Venezuela talks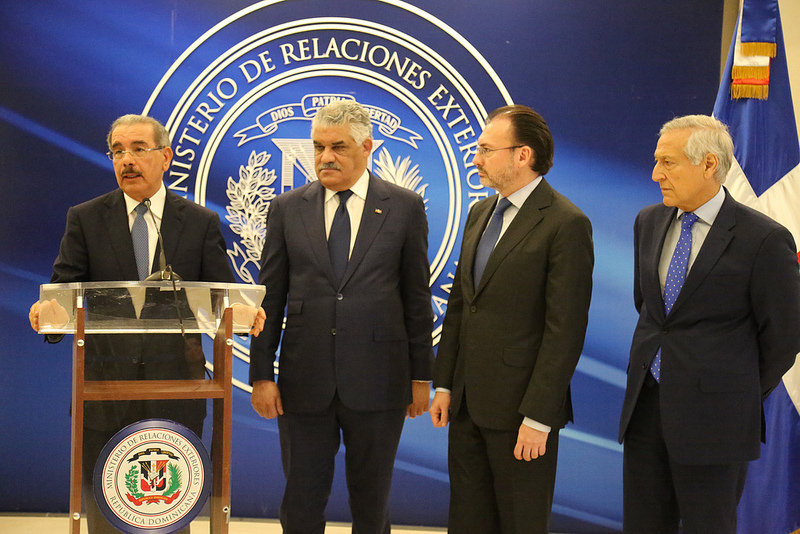 D. Medina, with other officials.
Santo Domingo.- Another round of talks between Venezuela's Govt. and the opposition concluded Fri. night with significant progress, according to the parties, and the commitment to meet again in the Dominican capital on Jan. 11 and 12.
In the meeting of over eight hours, the parties also agreed that the only official spokespersons will be Jorge Rodríguez, for Caracas and Julio Borges for the opposition.
President Danilo Medina, who mediates the talks, said for the health of the dialogue it was agreed not to reveal details of the progress made on the six points of negotiations.
"We want to say that there has been a remarkable progress, there are six major issues that we are discussing. We have some issues that we must continue to discuss technically. The dialogue is taking place in an atmosphere of total seriousness and to safeguard that, today we have decided that there will only be two official spokespersons," Medina said after the session.