Help for Haitians focused on deported women, children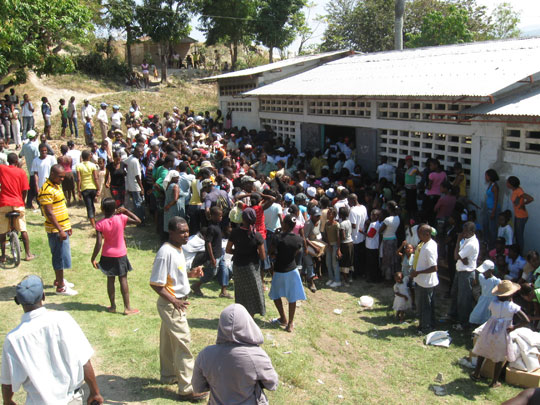 Bellare, Haiti
Santo Domingo.- Projects in Haiti by the International Organization for Migration (IOM), with the Canada Government's financial support are helping vulnerable migrants, especially women and children who are deported from the Dominican Republic.
The Border Resource Centers are structures that seek to guarantee a dignified and safe return of Haitian immigrants to their country, and register people to receive psychological counseling.
The first of the facilities started operating in June, in Anse-à-Pîtres, a second in Belladère, a third in Malpasse and a fourth under construction in Ouanaminthe.
The Welfare and Research Institute (IBESR), and Haiti's Social Affairs Ministry among others, collaborate with the centers.
Quoted by local media, Carlos Rojas-Arbulu, Head of Canadian Cooperation in Haiti, said his country is committed to the centers to identify the unaccompanied women and children who are the most vulnerable, need care and directs them to the appropriate protection services.
Since the Dominican Republic's Foreigner Regularization Plan (PNRE) took effect from June 2015 to last September 28, the IOM has registered over 229,885 Haitians who've returned voluntarily or have been deported to their  country.
This figure, said Bernard Lami, deputy head of the IOM mission in Haiti, reflects the need for assistance in the border area to help vulnerable immigrants, especially women and children.