More names in Dominican Republic-Venezuela 'Malecon Cartel'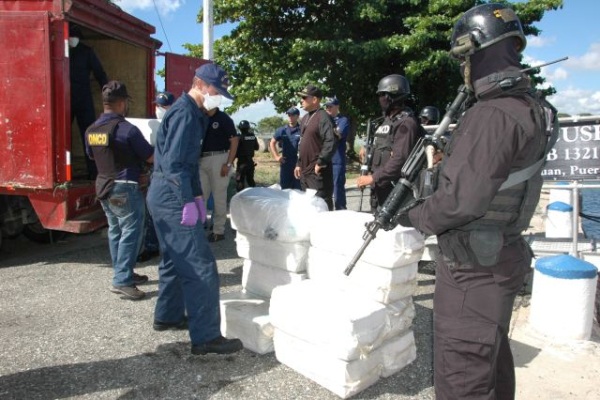 In San Souci
Santo Domingo.-The drug ring dubbed the "Malecón Cartel " by Venezuelan authorities on Wed. is accused of having smuggled over two tons of cocaine from Colombia to the Dominican Republic.
The alleged ringleader Yoel Palmar was arrested on December 11 in Colombia, where he was residing, although he used Venezuela and the Dominican Republic for money laundering and drug trafficking, according to the preliminary investigation into the case.
An antinarcotics source in Venezuela told newspaper El Día yesterday that Palmar figured on the radar of that country's agencies and the Dominican Republic since early 2015, as a result of intelligence gathered simultaneously by the two nations.
It was noted that his name surfaced for the first time as a figure of that criminal ring, after 450 kilos of cocaine from Venezuela were seized.
Peravia Bank
On that occasion, the five occupants of the Learjet 25D Venezuela-registry YV544T plane, were arrested. Three years ago, that aircraft had a US- registry.
The detainees were the pilots Edmundo José Medina Torrealba, 38, and Francisco Javier Velazco Tory, 34.
The passengers arrested were José Manuel Houtmam, 38; José Nicolás Velásquez Murcia and Mirian de Jesus Díaz Marín.
The pilot Velasco had demanded of Dominican authorities the release his compatriots Víctor Daniel Álvarez Rincon, Alexander Lira, Armando José Gutiérrez Gil and Jorge Luis Yzghen Barreto, arrested while trying to seize and steal a Cessna Citation II plane, owned by the bankrupt bank Peravia.
Venezuela Attorney General, Tarek Saab, on Tuesday said that although that time the evidence was against Yoel Palmar, he wasn't included in the indictment filed against a group of people arrested in Venezuela because of the cargo which was seized in Santo Domingo.