Greens to march on the National Palace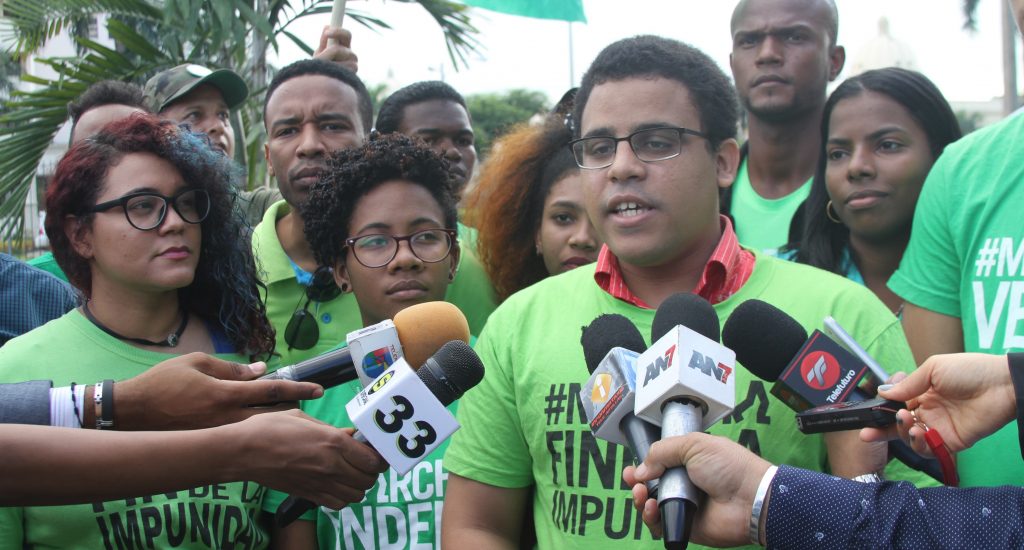 Santo Domingo.-The grassroots movement Marcha Verde (Green March) on Thurs. asked that all citizens take part in the Green Concentration set for Sunday, Jan. 28, in front of the National Palace.
It said the protest will honor the birth of founding father Juan Pablo Duarte and the anniversary of the first End of Impunity March.
The Greens invite the citizens to attend with green garments starting 9am, which will be the first peaceful and family mobilization that they will carry out in 2018.
"We go green and in family to express our firm decision to end the regime of corruption and impunity that keeps our country submerged in a political and institutional quagmire. 2018 will be the year of the triumph of citizenship and we will start big," the Greens said in a press conference held at the protest's meeting point.
They said the activity will unveil the route of strategic actions aimed at guaranteeing the enforcement of the law in the major cases of govt. and private corruption in the Dominican Republic. "With Duarte as North, with Duarte as a flag, with Duarte as guide on Sunday, January 28, all Dominicans with a green heart have a civic appointment with History."