Church reiterates hard line against abortion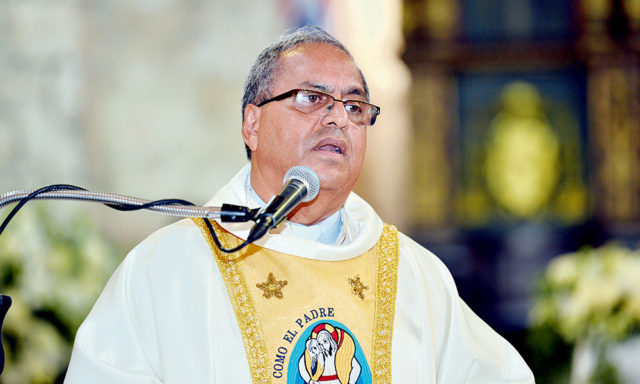 Monsignor Benito Ángeles Fernández - Credit: elcaribe.com.do
Santo Domingo.- The general secretary of the Dominican Episcopal Conference warned that the Catholic Church stands firm on its opposition to abortion and that under no circumstance would it support any legislative change that would allow the termination of a pregnancy.
Monsignor Benito Ángeles Fernández also criticized the so-called practice of "rent-a-womb" or surrogate pregnancy, where a woman agrees to carry a child and renounce her maternal rights in favor of another woman.
Interviewed on a television show, Ángeles Fernández who is also auxiliary bishop of the Archdiocese of Santo Domingo, went on to defend clerical celibacy.
He denied that this vow of chastity was linked to certain perverted sexual behaviors involving priests and other high-ranking members of the Catholic Church.