Road accidents keep hospitals busy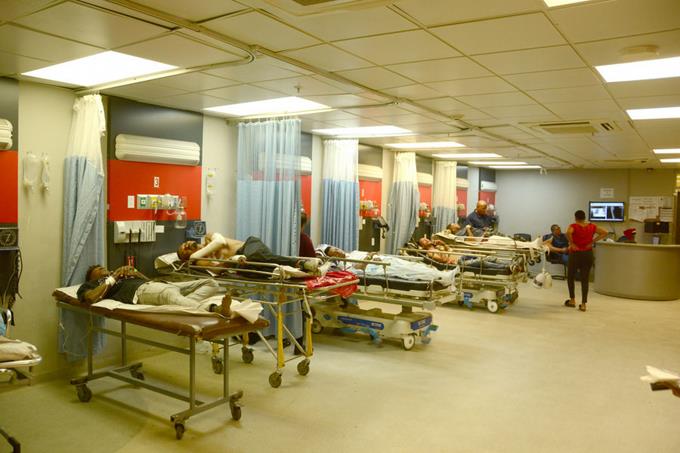 Emergency room - Credit: listin.com.do
Santo Domingo.- Road accident injuries, especially among motorcyclists, have increased demand in emergency rooms in the city's main hospitals, followed by cases linked to brawling and alcohol poisoning.
This is reflected in Christmas Eve admissions to the Darío Contreras and Ney Arias Lora trauma hospitals, as well as at the Francisco Moscoso Puello hospital.
According to medical staff, the peak time for injuries is after people leave the family Christmas Eve dinner.
By noon on Monday 25th, Darío Contreras hospital had received 242 emergencies and admitted 30 patients, mainly road accident injuries, and reported one fatality.
Ney Arias Lora trauma hospital also reported one road accident death and treated 360 patients for road accident injuries, stab and firearm wounds, and food and alcohol poisoning. The hospital's statistics show a slight increase over the same period last year.