AG defends conduct in Odebrecht corruption case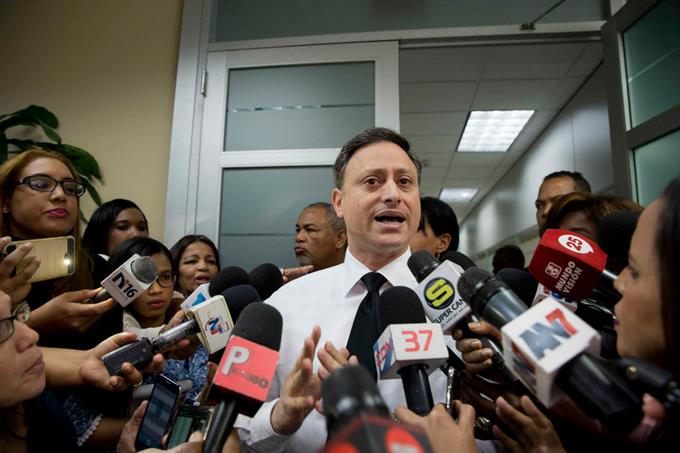 Attorney General Jean Alain Rodríguez. Credit: listin.com.do
Santo Domingo.- Attorney General Jean Alain Rodríguez said Tuesday that the judicial system has behaved responsibly in the Odebrecht case and although the timeframe for submitting the accusation is set to expire at the end of January, an extension can be imposed if necessary. He said that Supreme Court judge Francisco Ortega Polanco had authorized an eight-month period to complete the investigation. However, the legal system may apply for an extension in order to present the accusation against the accused.
Rodríguez was speaking during the incineration of 2,354 kilos of drugs at an event attended by National Drugs Control Agency (DNCD) chief Edmundo Néstor Martín Félix Pimentel, Investigations Department (DICAN) director Franklin Vittini Durán, and the director of the National Institute of Forensic Sciences (INACIF), Francisco Gerdo Morales.
He said that hundreds of investigative tasks have been conducted into the Odebrecht case and all of the people who were mentioned in the documents received from Brazil have been summoned.
Rodríguez mentioned that 14 individuals received coercive measures in connection with this case, and that eight of these were detained for more than three months, after which the judges reduced the coercion measures. "We have worked to extend and carry out a meticulous investigation," declared the Attorney General, adding that the accused would be prosecuted.