More than 18 tons of drugs incinerated in 2017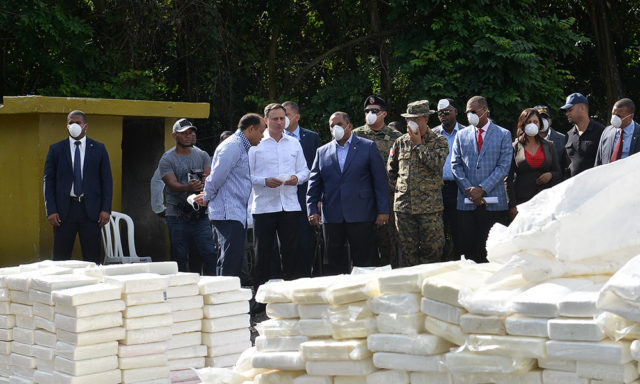 Attorney General Jean Alain Rodríguez. Credit: elcaribe.com.do
Santo Domingo.- So far this year 18.5 tons of drugs have been seized and incinerated in the Dominican Republic, the highest total since 2012.
Attorney General Jean Alain Rodríguez headed an event Tuesday in which 2,354 kilograms of illegal drugs were incinerated at Armed Forces headquarters.
Rodríguez explained that these results, which exceed last year's total by 3.5 tons, had been achieved thanks to improved coordination and cooperation between the legal authorities, national anti-drug agencies and international bodies.
"We're ending this year with good results, preventing this drug from entering local and international markets," he said.
He added that the most of the drugs that were incinerated were seized in the southern and eastern regions, including the recent cocaine hauls in several operations against drug traffickers in the provinces of Barahona, Santo Domingo and La Altagracia.
According to Rodríguez, several drug trafficking networks were dismantled with coercion measures imposed and custodial sentences for people from the Dominican Republic, Colombia and Venezuela.