Police launches app for reporting crimes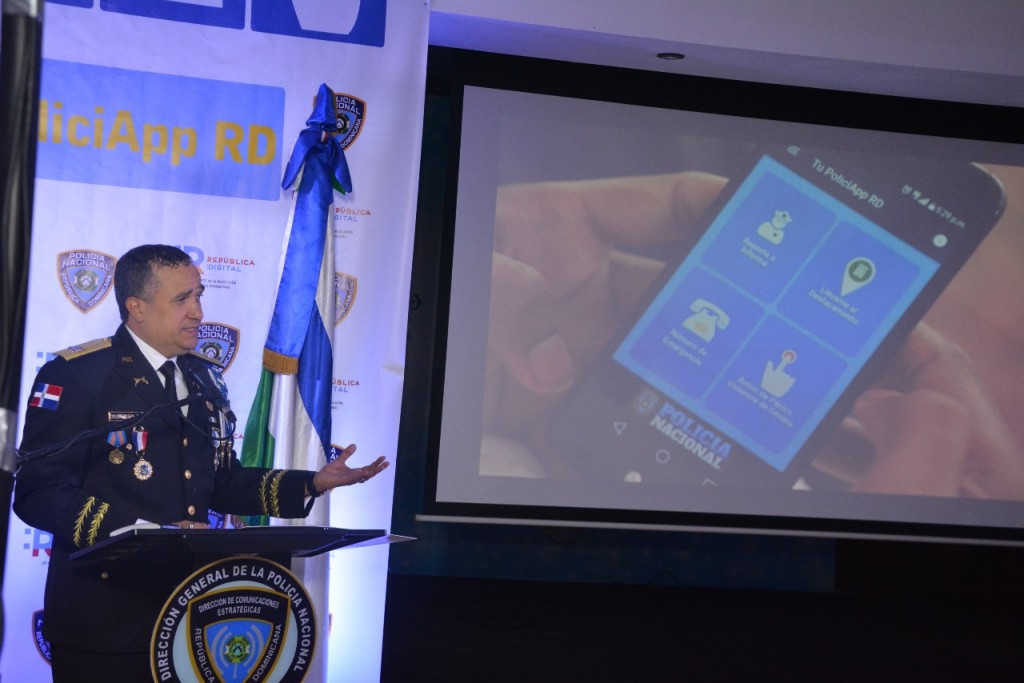 App launch event. Source: policianacional.gob.do
Santo Domingo.- The National Police has a new mobile application called "Tu PoliciAPP RD" for citizens to anonymously report or inform illegal acts using their cell phones.
The application was launched at a press conference Wednesday headed by Police director Major General Ney Aldrin Bautista Almonte, who explained that the app, aimed at combating crime in the country, was part of the República Digital program promoted by the government.
Bautista Almonte added that the application was aimed at bringing the institution closer to the public by providing an easy and quick way to report illegal acts, as a way of reducing the strong crime wave affecting the country.
"Improving things or saving lives is our priority, and this is what this application is about. Most people use cellphones, which has enabled the proliferation of videos, images and audio thanks to Internet connections. We're making the most of this in combination with the public's will to help solve crimes in their community, and this could become an essential tactic in police investigations," said Bautista Almonte.
Initially the app is only available to Android users. It can be used for reporting illegal incidents or acts, providing georeferenced locations of the six nearest police units, direct communication with the 911 National System for Attention to Emergencies and Security, and a panic button for real time assistance and localization of victims of gender violence.
Citizens reporting violations of the law can include images or video footage in their reports. The Police guarantee anonymity.
According to a press release, all reports received using this medium will be screened and investigated according to the institution's priorities.