Antinarcotics seize 1,502 bricks on Puerto Plata-bound tanker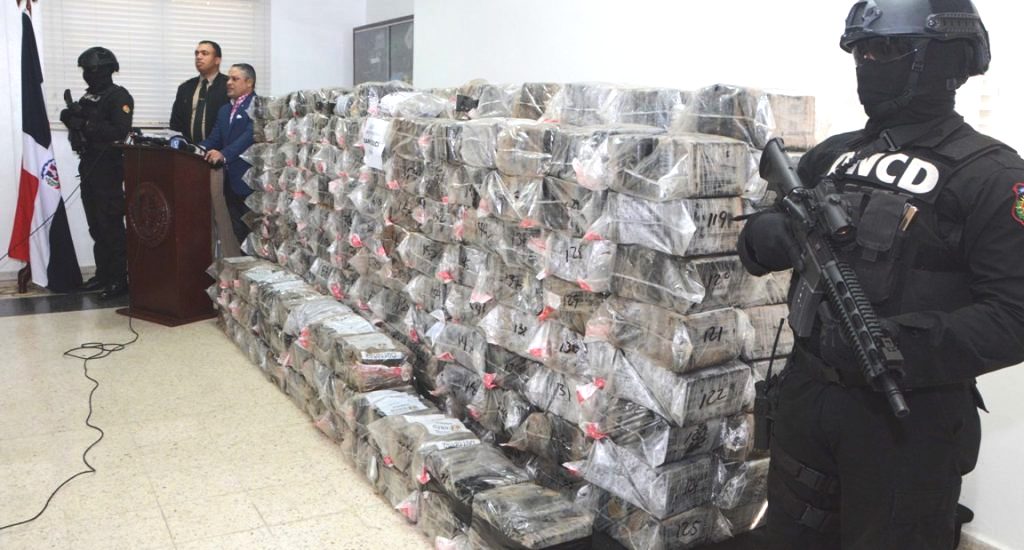 Santo Domingo.- National Drugs Control Agency (DNCD) spokesman, Carlos Devers on Tues. said 1,502 bricks presumed to be cocaine were seized on a fuel tanker headed to Puerto Plata from Aruba on Dec. 31.
He said 12 people are being held, including Colombian, Venezuelan, Cuban, Nicaraguan, Honduran and Dominican nationalities was after Netherlands and United States units intercepted the boat that had a "suspicious profile."
He said after the interception on international waters, on Dec. 29, the boat was escorted by two Dominican Navy speedboats to Sans Souci port, where the bricks were found.
He said Forensics will determine the type of substance and weight, while those arrested await arraignment.