Trial in US$2.0B+ biggest case of govt. corruption starts no later than Feb. 7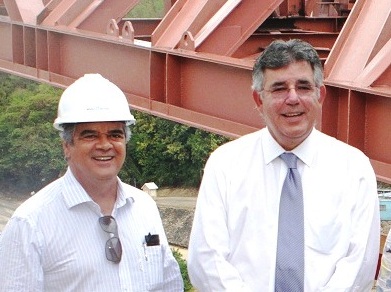 Codefendants: Marco V. Cruz, Victor Diaz Rua
Santo Domingo.- Justice minister Jean Alain Rodriguez has to submit, no later than Feb. 7, the indictments the Odebrecht case, with evidence that officials took US$92.0 million in bribes.
He will have to submit documents, testimony from those who were part of the international scheme that channeled millions of dollars to officials from 2001 to 2014.
The bribes together with the ballooned cost  to over US$2.0 billion of the Punta Catalina power plant make it the country's biggest-ever case of government corruption.
Contrary to what was done in Peru, where the Prosecution went to Brazil and questioned former Odebrecht president Marcelo Odebrecht, whose audios have been public domain, thus far the Dominican Republic has worked with classified documents since mid 2017, which served to arraign the 14 charged in the case.
If Rodríguez doesn't request more time of time to present evidence, he would have to produce as witnesses Odebrecht executives Luis Antonio Mameri,  ​Marco Vasconcelos Cruz;and former banking executives Luiz Eduardo Da Rocha Soares, Luis Franca and Marcos Bilinski, among others.
Brazilian prosecutors will join Rodriguez in the preliminary trial, to describe how the bribes were distributed and show evidence of payments.